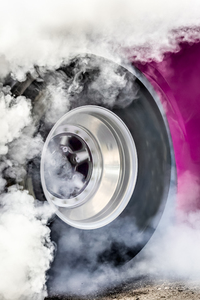 There's abundant evidence to show that when sales people rush the all-important discovery stage of a complex B2B sale they store up a bunch of problems for the latter stages of the sales cycle - and often find that that the deal ends up stalling or (to continue the motoring metaphor) that they spin off the road long before reaching the finish line of a successful sale.
It's clear that the old adage "more haste, less speed" applies just as strongly to selling as it does to many other aspects of our lives. When we look at what experienced, effective sales people do differently to their less productive peers, we see that they tend to move more deliberately and slowly during the early stages of the sale, and invest more time in deeply understanding the dynamics of the deal.
This has been borne out by a series of analytic assessments of sales performance: all other things being equal, a deliberate and thoughtful approach to discovery allows effective sales people to identify and eliminate poorly qualified opportunities early in the process, and to create the foundation for swifter progress through the remaining stages of well-qualified deals.
Read More