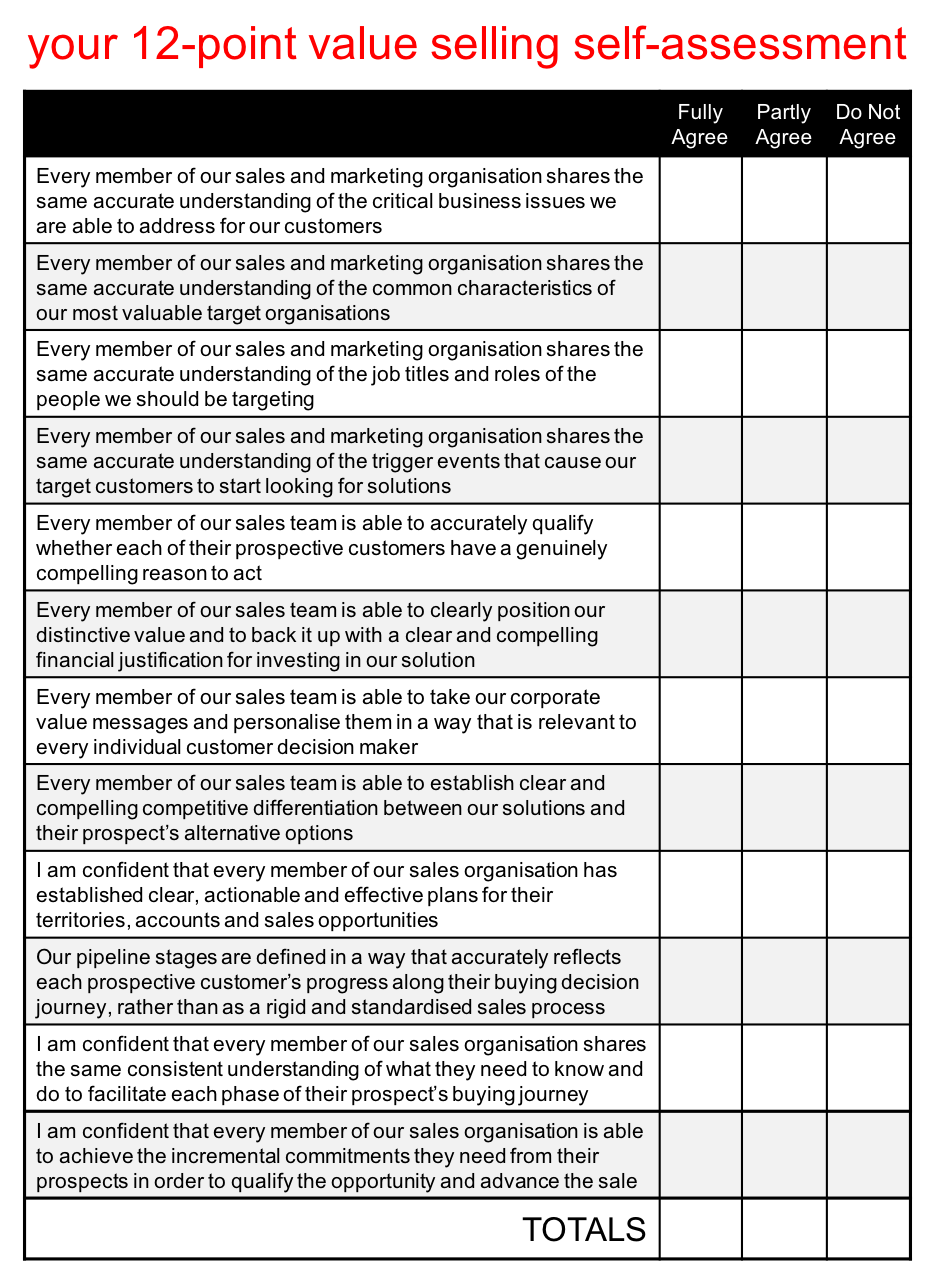 If you're like most of the B2B CEOs or sales leaders we talk to, no matter how well your organisation has done in 2017, you're probably already asking yourself: how can we do a better job in 2018 of targeting, identifying and engaging the right people in the right organisations, differentiating ourselves from all their other options, and persuading the prospect to commit to our solution?
It's a common challenge: a recent SiriusDecisions study of sales leaders reported that their biggest challenge lay in "the inability of their sales people to connect their offerings to the business issues of buyers".
It's clear that more effective selling techniques are required, and whether you label the approach as solution selling, strategic selling, challenging selling or value selling, the key objective always seems to be to equip your sales people to have more effective value-creating conversations.
But there's a problem...
Read More